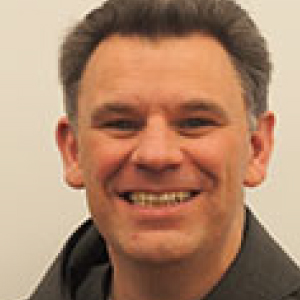 Search Results
Does 'Evangelium vitae' 73 apply to assisted dying legislation?

(

Australasian Catholic Record; 94 (3)

)

2017

Corby, Paschal

Following acts to legalise forms of assisted dying in other countries, the Australian state of Victoria is poised to do the same. In June last year, the Legal and Social Issues Committee of the Parliament of Victoria tabled the report resulting from its inquiry into end of life choices, which recommends the passing of laws that would make it legal for a terminally ill patient at the end of his or her life to ask a doctor to help him or her die. This proposal is currently before a ministerial advisory panel consisting of clinical, legal, health administration and palliative care experts, with the task of drafting a bill to be presented in parliament sometime later this year, to be decided by a conscience vote of its members.

Response of One Man of Science to Humanae Vitae

(

Linacre quarterly; 86 (1)

)

2019

Clements, Joan

;

Walsh, Mary

;

Corby, Paschal

The understanding of the full truth and beauty of the marital relationship has developed from a remedy for concupiscence (cf. 1 Cor 7:9) to "a sacrament of mutual sanctification and an act of worship" (St. John Paul II). With this development came a realization of the need to respond to the dilemma of couples who legitimately and responsibly wanted to avoid pregnancy but in fidelity to the Church's consistent teaching against contraception. In the middle of the last century, Dr. John Billings undertook to assist in the quest to find a reliable means of preventing pregnancy, which was in accord with natural moral law. He was aided in this quest by his wife Dr. Evelyn Billings and the many couples who contributed to the research. Their discovery formed the basis of all modern methods of natural family planning. "[T]he difference, both anthropological and moral, between contraception and recourse to the rhythm of the cycle…is a difference which is much wider and deeper than is usually thought.…The choice of the natural rhythms involves accepting the cycle…and thereby accepting dialogue, reciprocal respect, shared responsibility and self-control.…In this context the couple comes to experience how conjugal communion is enriched with those values of tenderness and affection which constitute the inner soul of human sexuality, in its physical dimension also".

Awakened by Love: Saint Francis of Assisi as Model for the Church's Mission to Health Care and Charitable Service

(

Linacre quarterly; 85 (2)

)

2018

Corby, Paschal

Departing from the story of his encounter with the leper, Saint Francis of Assisi is offered as a paradigm of Christian health care and charitable service. In this grace-filled moment, Francis testifies that what had previously seemed bitter to him "was turned into sweetness of soul and body." He was changed by the encounter and awakened to his capacity to love. Francis's story witnesses to the divine initiative in calling us to charity, of recognizing the presence of Christ in those who suffer, and of acknowledging that our service of others is a privileged space in which the mystery of God becomes a reality. Weaved together with reflections from recent magisterial teachings, Francis's experience teaches us that Christian charity can never be reduced to an ideology or the accomplishment of works but flows from a heart touched by God, converted to truth, and expanded by love.

The Imperative of Conscientious Objection in Medical Practice

(

The National Catholic Bioethics quarterly; 18 (4)

)

2018

Corby, Paschal

In response to a growing movement opposed to conscientious objection in medicine, the medical profession should resist the privatization of conscience in general and accept the challenge, presented by conscientious objection, of rethinking its practices and being true to its calling. These claims are informed by the traditional understanding of conscience and the thought of Jürgen Habermas on the relevance of religious truths in public debate and the legitimacy of public dissent.